Breakfast and Blooms
Breakfast and Blooms is an event for the whole family. Always the Saturday before mother's day, we start with a delicious breakfast followed by a morning of shopping. Drop your children off to create their masterpiece in the Kids' Craft Room while you browse the marketplace. Our plant sale offers annuals and perennials as well as urn arrangements and more, everything you need to get your garden set for summer. We have an artisan market with 20+ local artisans selling a variety of merchandise and gifts for mom. We also have a silent auction full of summer events and gear.
---
Baseball Tournament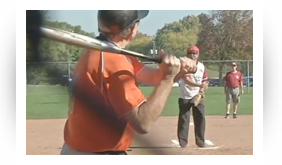 Every June, the school hosts its annual baseball tournament. Teams of family/friends and staff members sign up for a fun filled day of slo-pitch where drinks, treats and lunch is provided for a fee. Kids, parents, and even grandparents can all take part in playing or simply being a spectator to cheer on their favorite team. The competition is fierce and friendly and it's a guaranteed day of fun in the sun.