Deficit Reduction Drive
Click here for more information on our Deficit Reduction Drive
---

Free Admission
Breakfast 8am—10am
Artisan Market
see below for complete list of vendors
Plant Sale
perennials, annuals, Planter arrangements, succulents, terrariums
Pinterest Shoppe
bath bombs, decor, furniture
Glitz, Glamour & Bling
jewellery, accessories, etched wine glasses
Bake Shop
Delicious home baked goods
Silent auction
Bid on summer items and events
European Marketplace
all your favourite European foods, cheese, candies…
Raffle Table
Items Donated by our Artisans
Coffee & Fresh Baking 10
am

—11:30

am

Artisan Market
Little Helpers - aprons & oven mitts for children, fashion & toys for pets
SD Designs - teething jewellery & accessories for moms & babies
Katie Favell - pet portraits
Messy Play Studio - sensory & art based classes for children 6m+
Say Yes to the Card - embroidered & hand sewn items
Wild Heather Teas - premium loose leaf teas
Off the Wall by Julia - hand crafted wooden signs
GelMoment - manicures & polish kits, all toxin-free
White Willow - Modern and stylish baby accessories and goods!
Glamour & Bling - jewellery, accessories & etched wine glasses
Pinterest - wreaths, metal items, crates, chairs, shelves with hooks, bath
bombs
& more to come...
---
Community Festival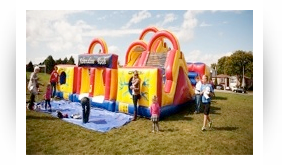 CLICK HERE FOR OUR FACEBOOK PAGE!
Now in its third year running, our annual Festival, held in September is the highlight of the school year. The school doors open up to the surrounding neighborhood and a celebration of community begins. It is the largest fundraiser the ladies auxiliary plans and requires over 100 volunteers to make the day run smoothly. This highly anticipated event offers fun for the entire family - from a rib fest to bouncy castles, to home decor, to baked treats! The school transforms from standard class rooms filled with desks to a festival with over 20 venues to explore. This is not only a fundraiser but a FUN raiser in every way!
---
Baseball Tournament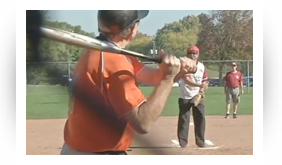 Every June, the school hosts its annual baseball tournament. Teams of family/friends and staff members sign up for a fun filled day of slo-pitch where drinks, treats and lunch is provided for a fee. Kids, parents, and even grandparents can all take part in playing or simply being a spectator to cheer on their favorite team. The competition is fierce and friendly and it's a guaranteed day of fun in the sun.